Gift for Doctors

DXB Gifts has designed special chocolates for the pharmaceutical industry as well. Whether its the launch of your new product or you simply want to gift something on doctors' day, we have the best gifts in the form of chocolates. Our printed and assorted chocolate bars are a unique way to make your presence felt. The chocolates are completely custom made with the finest of the ingredients. The chocolates are placed in beautiful wooden boxes that will have the company name and logo printed on it. The prints on the chocolates are completely edible. We have a wide variety of chocolates and designs to choose from.

Printed Bar with Doctor's Name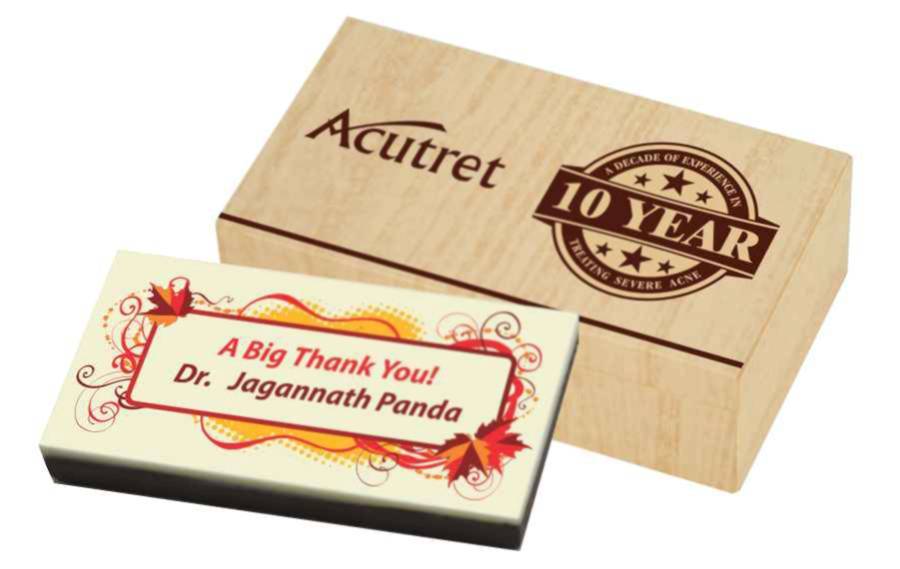 A perfectly personalized chocolate bar designed to perfection will surely be a pleasant surprise for the doctors. We design the chocolate bars as per your requirements. You can print out any message that you want for the doctors and we will make sure that it fits in perfectly with the chocolate. The chocolate bar is placed in aptly designed chocolate boxes that will further enhance the beauty of the chocolates.
Photo & Names Printed on Candies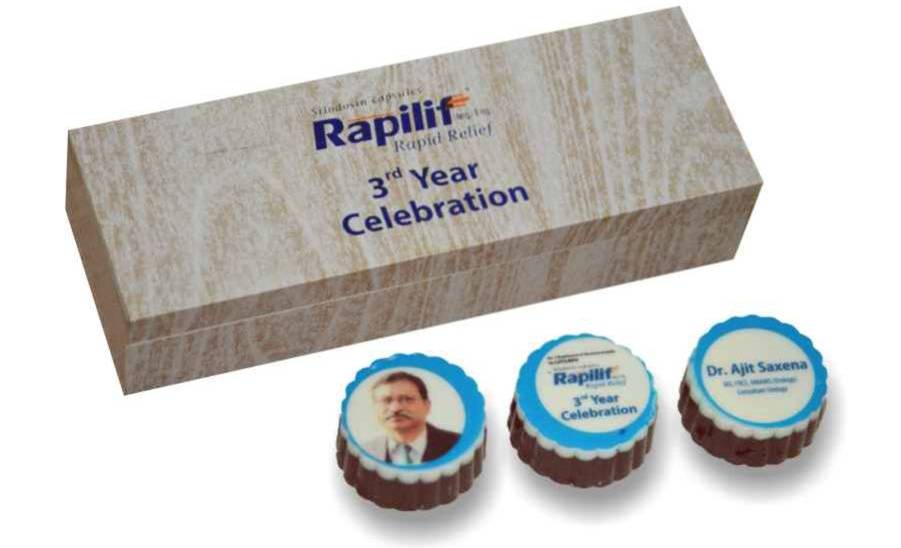 We have the unique concept of photo printing as well that you can gift your doctors. Our 3 candy box can have the photo of the doctor printed on one candy, the company details on the second candy and the name of the doctor on the third candy. This is a very innovative concept and a very memorable gift  for doctors.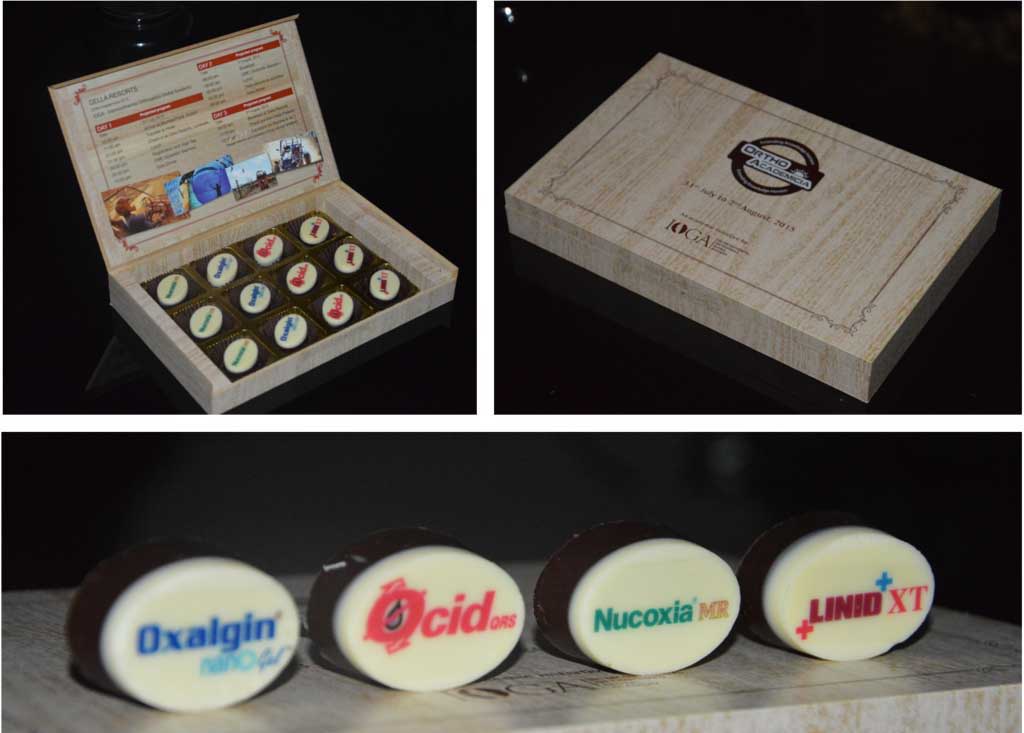 Chocolates are a very good way to market your brand and make your presence felt. The logo of your company can be printed on the delicious chocolates in edible ink to create a good brand presence for you. We design the wooden boxes especially for you with the logo of your company and the contact details printed on the box as well. The chocolates are completely custom made to suit your requirements. 

Gift to Doctors on Doctor's Day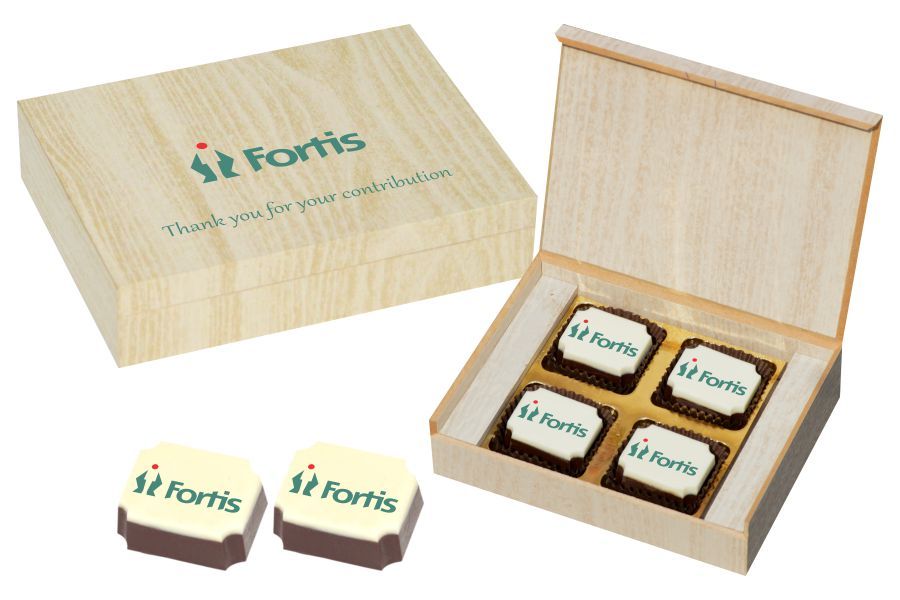 Our custom made printed chocolates were a huge hit on Doctors's Day at Fortis Hospital. This was a unique 4 candy chocolate box that was given to all doctors at Fortis hospital as a token of appreciation for their invaluable service. The logo of Fortis is printed on the candies as well as on the beautiful wooden box. The chocolates are purely vegetarian and the prints are completely edible.